"This is the best time of the year"… non potrei essere più d'accordo. Natale e le settimane che lo precedono sono un periodo magico. Quando, peró, si vive in Texas, dove può facilmente capitare che ci siano anche giornate con 25 gradi, non è sempre facile calarsi nella giusta atmosfera.
Ma anche qui si possono trovare dei piccoli angoli dove la magia del Natale fa breccia e ci si cala completamente nello spirito natalizio. Uno di questi é l'arboretum di Dallas che con le luci ( più di 1M!!) e la musica crea una bella atmosfera natalizia.
Fulcro di tutto sono i 12 carillon giganti che richiamano le strofe della filastrocca tradizionale "12 day of Chrsitmas".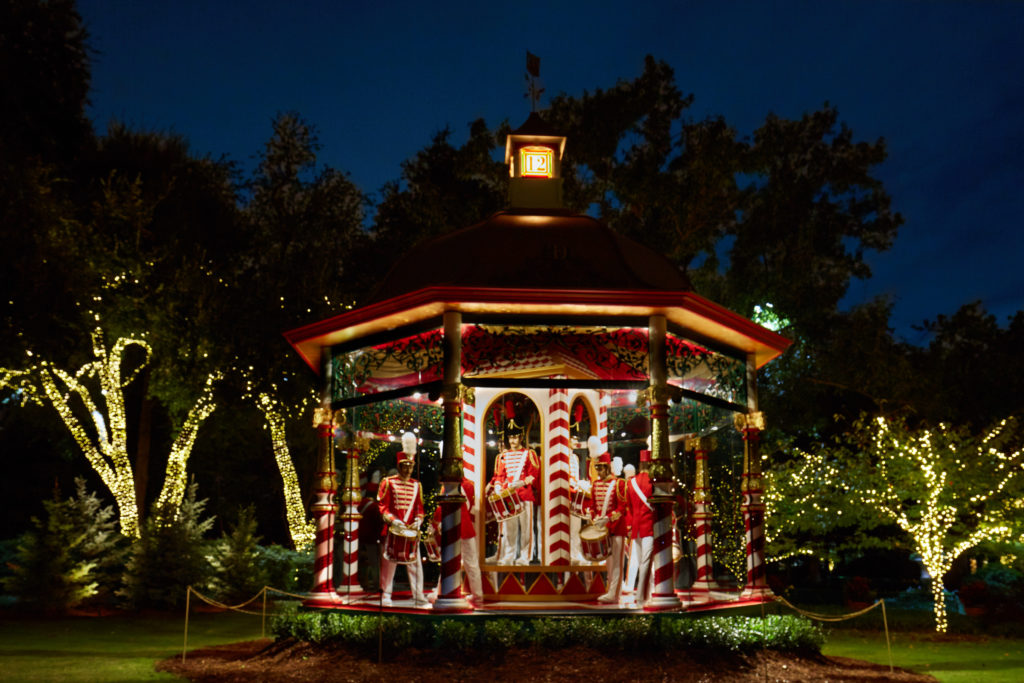 L'arboretum di Dallas è un bellissimo giardino, ma per assaporare al massimo l'atmosfera delle feste vi consiglio di scegliere una visita serale. Dopo aver passeggiato nel parco attraverso i 12 Carillon si puó poi fare una visita al Villaggio di Natale dove i più piccoli possono anche incontrare Santa.
Il parco è aperto tutti giorni e i Carillon e il Villaggio di Natale sono visitabili fino al 31 dicembre. Controllate sul sito in quali giorni è possibile effettuare la visita serale.
Quest'anno è ancora necessario riservare i biglietti in anticipo.
Tutti i dettagli sono presenti sul sito dell'Arboretum dove è anche possibile comprare i biglietti online.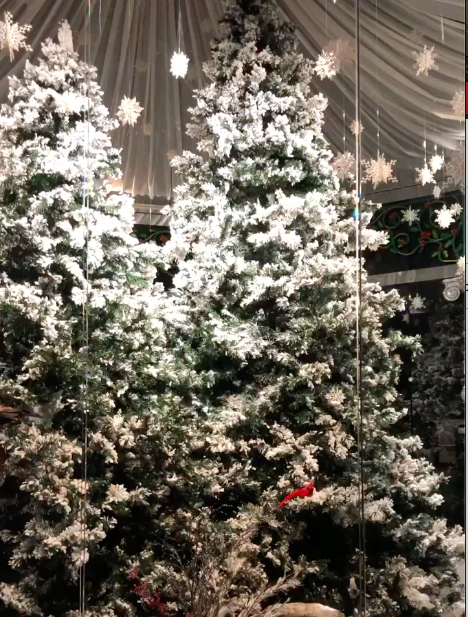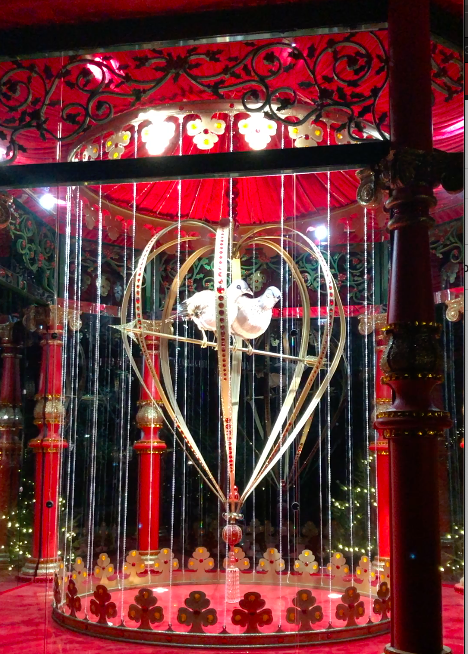 The Twelve Days of Christmas
On the first day of Christmas my true love gave to me
A partridge in a pear tree
On the second day of Christmas my true love gave to me
Two turtle doves and a partridge in a pear tree
On the third day of Christmas my true love gave to me
Three french hens, two turtle doves
And a partridge in a pear tree
On the fourth day of Christmas my true love gave to me
Four calling birds, three french hens,
Two turtle doves and a partridge in a pear tree
On the fifth day of Christmas my true love gave to me
Five golden rings
Four calling birds, three french hens,
Two turtle doves and a partridge in a pear tree
What's a partridge, and what's a pear tree?
Well I don't know so please don't ask me
But I can bet those are terrible gifts to give
On the sixth day of Christmas my true love gave to me
Six geese a laying, five golden rings
Four calling birds, three french hens
Two turtle doves and a partridge in a pear tree
On the seventh day of Christmas my true love gave to me
Seven swans a swimming,
Six geese a laying, five golden rings
Four calling birds, three french hens
Two turtle doves and a partridge in a pear tree
On the eighth day of Christmas my true love gave to me
Eight maids a milking, seven swans a swimming,
Six geese a laying, five golden rings
Four calling birds, three french hens
Two turtle doves and a partridge in a pear tree
On the ninth day of Christmas my true love gave to me
Nine ladies dancing,
Eight maids a milking, seven swans a swimming
Six geese a laying,
Four calling birds, three french hens
Two turtle doves and a partridge in a pear tree
What's a partridge, and what's a pear tree?
Well I don't know so please don't ask me
But I can bet those are terrible gifts to give
On the tenth day of Christmas my true love gave to me
Ten lords a leaping, nine ladies dancing
Eight maids a milking, seven swans a swimming
Six geese a laying, dof-men-gose-reens
Four, three french (pop!)
Two doves and a partridge in a pear tree
On the eleventh day of Christmas my true love gave to me
Eleven pipers piping,
Ten lords a leaping, nine ladies dancing,
Eight maids a milking, seven swans a swimming,
Six geese a laying, five golden rings
Four calling birds, three french hens
Two turtle doves and a partridge in a pear tree
On the twelfth day of Christmas my true love gave to me
Twelve drummers drumming eleven pipers piping
Ten lords a leaping, nine ladies dancing
Eight maids a milking, seven swans a swimming
Six geese a laying, five golden rings
Four calling birds, three french hens
Two turtle doves and a partridge in a pear tree